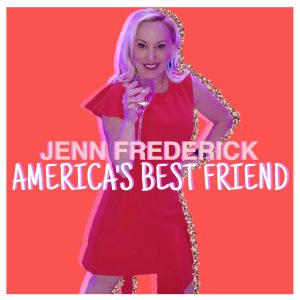 It's week WHATEVER in the COVID-quarantine and the girls are really starting to lose it. Truth be told, they have never actually had it.
One thinks she's a washing machine repair expert and another is using … well, it's too insane to believe what she is using on her face. Jenn?
Yes, AMERICA'S BEST FRIEND is still hanging tough, yelling at the kids, and pouring that wine … one bottle at a time.
Make sure to follow Jenn Fredrick on Facebook, Twitter, and Instagram
You can find the show on Apple Podcasts, Stitcher, Google Podcasts, and TuneIn Radio
Podcast: Play in new window | Download | Embed