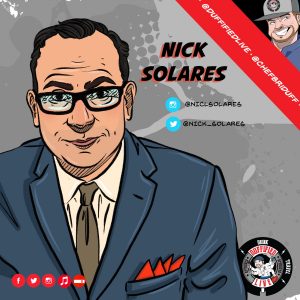 The man, meat man, meat life, meat great dude, super smart & glad to say a friend.
He's back and this is an all-out chat about NYC during this whole process & what's going on with his dining habits & the conversation goes into sous vide steaks and reverse searing!
Love this guy!
Follow Chef Brian Duffy on Twitter and Facebook.
Check out his website to learn more about him, to find his products, and some incredible recipes!
Listen to the Duffified Live show archive on Radio Influence!
Subscribe to the show on Apple Podcasts, Stitcher, TuneIn Radio, Google Play, and now on the iHeartRadio app! Make sure to rate and review!
Podcast: Play in new window | Download | Embed