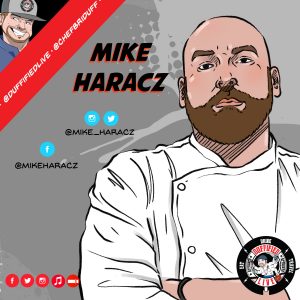 You have all eaten this guy's food. EVERY SINGLE ONE OF YOU has at least tried his food before. How do I know that? Chef Mike Haracz was on the executive culinary team for McDonald's. He's since left and is now talking about his experience there and what his plans are moving forward.
Chef Haracz is a character and caught my eye a few months ago after he did a commercial for Wendy's despite the fact that he was the chef for Micky D's. He is a quality individual with a passion for social media and what its reach is.
You're going to love this guy as much as I do.
Follow Chef Brian Duffy on Twitter and Facebook.
Check out his website to learn more about him, to find his products, and some incredible recipes!
Listen to the Duffified Live show archive on Radio Influence!
Subscribe to the show on Apple Podcasts, Stitcher, TuneIn Radio, Google Play, and now on the iHeartRadio app! Make sure to rate and review!
Podcast: Play in new window | Download | Embed