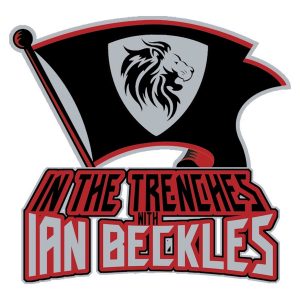 The NFL Playoffs kicked off this weekend with the four wildcard matchups and on this week's episode of In The Trenches, Ian Beckles explains why running the ball is essential to winning games in the NFL.
Over the course of this episode, Ian gives you his thoughts on what he saw this weekend on the field. He hits on pass interference, what the future may hold for Tom Brady, Carson Wentz unable to stay healthy and he answers listener questions.
Subscribe, Rate, and Review the podcast on Apple Podcasts, Stitcher, Google Play, TuneIn Radio, and the iHeartRadio app.
Have a question for Ian, send an email to IanBeckles@RadioInfluence.com.
Follow Ian on Twitter @IanBeckles and on Instagram @Ian_Beckles
Check out Ian's other podcasts, The Cannabis Podcast and Flava In Ya Ear.
Podcast: Play in new window | Download | Embed