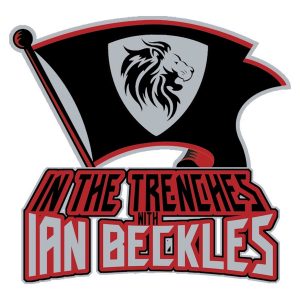 With one week left in the 2019 season for the Tampa Bay Buccaneers, Ian Beckles explains this week on "In The Trenches" why the evaluation of Jameis Winston is over.
Along with explaining why the evaluation process of Winston is over, Ian hits on various things that happened on Saturday in the Buccaneers three point defeat against the Houston Texans. He discusses how well the defense played to keep the team in the game and why he believes that the team needs to bring back Jason Pierre-Paul next season.
Subscribe, Rate, and Review the podcast on Apple Podcasts, Stitcher, Google Play, TuneIn Radio, and the iHeartRadio app.
Have a question for Ian, send an email to IanBeckles@RadioInfluence.com.
Follow Ian on Twitter @IanBeckles and on Instagram @Ian_Beckles
Check out Ian's other podcasts, The Cannabis Podcast and Flava In Ya Ear.
Podcast: Play in new window | Download | Embed