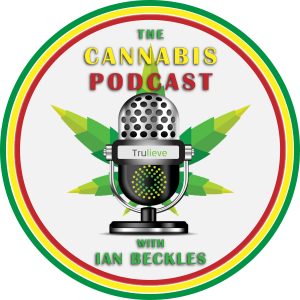 This week on The Cannabis Podcast, Ian Beckles talk about how the government is coming around to the side of cannabis, especially in the state of Michigan. Florida is gaining ground, especially since Ron DeSantis has taken over, but the state has a long way to go.
Also, Ian talks about the dangers of traveling with cannabis and why it isn't necessarily a good idea since each state has different laws, the power of big pharma and how it's trying to squash the cannabis industry, how the NFL is coming around to the use of medical marijuana, and more.
Finally, Ian gives his Trulieve Strand Of The Week that can help those suffers from anxiety, sleep issues, and PTSD.
If you have a question about medical cannabis or CBD, send an email into the podcast (IanBeckles@RadioInfluence.com) and Ian will answer your question on next week's show.
Subscribe to the podcast on Apple Podcasts, Stitcher, iHeartRadio, TuneIn Radio, and Google Play.
Follow Ian on Twitter @IanBeckles and on Instagram @Ian_Beckles
Podcast: Play in new window | Download | Embed