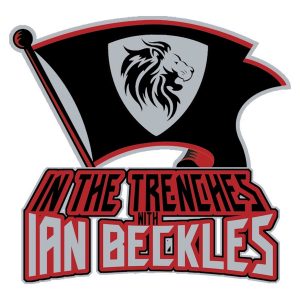 The 2019 NFL Draft is next week and this week on In The Trenches, former NFL offensive lineman Ian Beckles explains how the NFL Draft has come a long way since he was drafted.
Ian tells you about his experience going through the draft process, tells you the story about how he learned about getting drafted and a pre-draft conversation he had with the San Diego Chargers.
All of that and more on this edition of "In The Trenches" and if you have a question for next week's episode, send an email to Ian (IanBeckles@RadioInfluence.com).
Subscribe, Rate, and Review the podcast on Apple Podcasts, Stitcher, Google Play, and TuneIn Radio.
Follow Ian on Twitter @IanBeckles and on Instagram @Ian_Beckles
Check out Ian's other podcasts, The Cannabis Podcast and Flava In Ya Ear
Podcast: Play in new window | Download | Embed