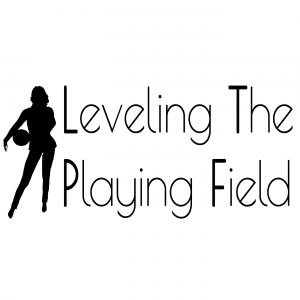 After a really tough couple of weeks for a lot of women in this country, this week's guest brings a lot of hope because she's helping to empower young girls to be go-getters, innovators, risk takers, and leaders. Jessica Muroff is the CEO of the Girl Scouts of West Central Florida. As a former Girl Scout herself, Jessica truly believes in the mission driving the Girl Scouts organization. Her career began in marketing, particularly in the financial sector, and then after some time serving on the board of a non-profit, she took the leap to be CEO. When she moved over to the role at the Girl Scouts of West Central Florida, she says it was her dream job and she knew she had to try for it.
This episode is brought to you by the Sports MBA program at San Diego State University. Every January, the school year kicks off with a behind-the-ropes volunteer experience at the Farmers Insurance Open, the local PGA Tour event at Torrey Pines. Every weekend after that, there's a sports event going on nearby, and you can count on SDSU Sports MBA students working behind the scenes. In 2018, students worked events like NCAA March Madness, the Rugby Sevens World Cup, the CAA World Congress of Sports, the Major League Rugby Championship Game, the 2018 Special Olympics USA Games, charity events, surf festivals, and more. Applications are now being accepted through November 1st. Apply today at SDSU.edu/sportsMBA!
Prep Dish is a healthy meal planning service. When you sign up, you'll receive an email every week with a done-for-you grocery list and instructions for prepping your meals ahead of time. You'll do your chopping and mixing ahead of time, leaving you with zero decisions to be made at dinner. You'll save time and have amazingly delicious meals like Smoky Paprika Chicken Legs with a Trio of Roasted Vegetables or Turkey & Zucchini Lasagna. The founder, Allison, is offering listeners a free 2-week trial to try it out. You can't beat that. Check out prepdish.com/ltpf for this amazing deal! Again, that's prepdish.com/ltpf for your first 2 weeks, FREE. This is a no-brainer!
You can follow the podcast on Twitter, Facebook, and Instagram at @LTPFPod or check out the website at LTPFPod.com. Bobbi-Sue can be found on Twitter at @BobbiSue. Please send us your comments and thoughts. You can also email us at LTPFPod@gmail.com.
Don't forget to subscribe to the show on Apple Podcasts, Stitcher, TuneIn Radio, and Google Play!
Podcast: Play in new window | Download | Embed