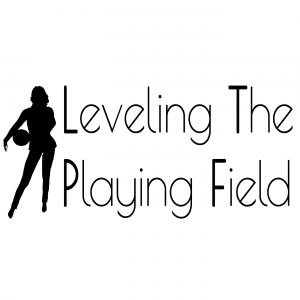 This week's episode starts with a bit of news! Our 50th episode is coming up! Tell us how we should celebrate. Help us get to 100 reviews on Apple Podcasts and 500 followers on Instagram! Also, we're thinking of selling swag! Tell us what you want to see in the store. In addition, we've become "big time." LTPF is a media sponsor for the 3rd annual Women's Sports Museum gala being held in Sarasota on October 19, 2018. Check out womenssportsmuseum.org for info on how to get tickets, donate, become a sponsor, etc. Bobbi-Sue will be there and is excited to meet you!
Our guest this week is Dr. Caroline Silby, a sports psychologist. She is a nationally recognized expert on the development of young female athletes, author of "Games Girls Play: Understanding and Guiding Young Female Athletes" and Adjunct Faculty member at American University. Dr. Silby has worked on an individual basis with two Olympic Gold Medalists, ten Olympians, three World Champions, eleven National Champions and over fifty National Competitors.
We have a great conversation that ranges from her experience as an elite athlete, deciding to get into a field that was relatively unknown and had almost no women, writing a book, systemic changes that are needed to protect athletes, and the difference between what she does and what a therapist does.
This episode is brought to you by the Sports MBA program at San Diego State University. Students arrive on campus every January for three consecutive semesters, taking classes in spring, summer and fall, followed by a six-month on-site consultancy with a sports organization for the final term. From start to finish, the entire process takes only 18 months for a fully accredited MBA with a focus on sports business. Applications are now being accepted through November 1st for a January 2019 start. Apply today at SDSU.edu/sportsMBA!
Prep Dish is a healthy meal planning service. When you sign up, you'll receive an email every week with a done-for-you grocery list and instructions for prepping your meals ahead of time. You'll do your chopping and mixing ahead of time, leaving you with zero decisions to be made at dinner. You'll save time and have amazingly delicious meals like Smoky Paprika Chicken Legs with a Trio of Roasted Vegetables or Turkey & Zucchini Lasagna. The founder, Allison, is offering listeners a free 2-week trial to try it out. You can't beat that. Check out prepdish.com/ltpf for this amazing deal! Again, that's prepdish.com/ltpf for your first 2 weeks, FREE. This is a no-brainer!
The Blinkist app summarizes 2500+ bestselling nonfiction books into packs key insights that you can read or listen to in just 15 minutes. Over 7 million people are using Blinkist everyday to glean the insights they need to become their best selves. Right now, for a limited time Blinkist has a special offer just for our audience. Go to Blinkist.com/Playing to start your free 7 day trial. You can cancel any time. That's Blinkist.com/Playing.
You can follow the podcast on Twitter, Facebook, and Instagram at @LTPFPod or check out the website at LTPFPod.com. Bobbi-Sue can be found on Twitter at @BobbiSue. Please send us your comments and thoughts. You can also email us at LTPFPod@gmail.com.
Don't forget to subscribe to the show on Apple Podcasts, Stitcher, TuneIn Radio, and Google Play!
Podcast: Play in new window | Download | Embed