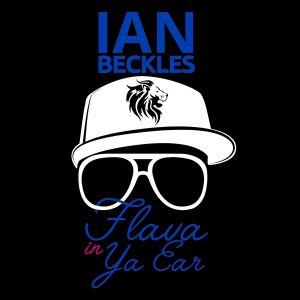 Former NFL offensive lineman Ian Beckles is back with another episode of "Flava in Ya Ear" and this week, after giving props to rapper Craig Mack who passed away this week, he jumps right into debate on gun control. While Ian admires what the kids from Stoneman Douglas High School and all the kids involved in walk outs all over the country are doing, he just sees a lot of empty words being thrown around by politicians. At the end of the day, the NRA throws so much money into the political world, it's difficult for politicians to walk away from that money. Everyone can be bought and money never loses.
The "Me Too" movement has possibly jumped the proverbial shark at this point. There seems to be a total double standard when it comes to the message of the movement. All you have to do is look at the reboot of American Idol. Katy Perry openly eyeballs every guy who appears on the show, even going as far as kissing one of the male contestants. What would happen if a guy pulled a move like that? Frankly, the world has gotten way too sensitive to everything. It's gotten to the point that you can't even give someone a compliment anymore.
Ian hits on all of that along with OJ Simpson's TV appearance this week, fraternity life and hazing, Floyd Mayweather possibly working out in the Octagon, former Houston Astro prospect Danry Vazquez's video showing him assaulting his girlfriend, the latest with President Trump, and much more.
All of that and much more on this week's episode of "Flava In Ya Ear" and if you have a question for next week's podcast, send an email to Ian (IanBeckles@RadioInfluence.com).
Follow Ian Beckles on Twitter and on Facebook.
For more information as to what Ian is up to, check out DignitaryRadio.com.
Subscribe to the show on Apple Podcasts, Stitcher, TuneIn Radio, and now on Google Play! 
Podcast: Play in new window | Download | Embed