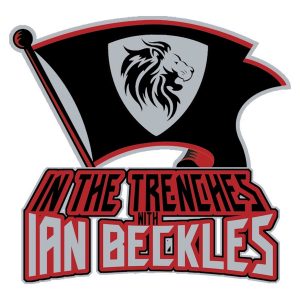 The NFL Scouting Combine started this past weekend in Indianapolis and this week on "In The Trenches," former NFL offensive lineman Ian Beckles talks about some of the things he saw during the drills.
Now if you have listened to Ian in the past, you know he's not a big NFL Draft guy but he explains on this episode how he's a big NFL Scouting Combine guy. He tells you about some of the things that caught his eye like UCF defensive end Shaquem Griffin and the poor workout by Oklahoma offensive lineman Orlando Brown Junior.
Also on this episode, he talks a little bit about the upcoming NFL free agency and answers a listeners question about Gerald McCoy.  All of that and much more on this week's episode of "In The Trenches" and if you have a question for next week's podcast, send an email to Ian (IanBeckles@RadioInfluence.com).
Subscribe, Rate, and Review the podcast on Apple Podcasts, Stitcher, Google Play, and TuneIn Radio.
Follow Ian Beckles on Twitter: @IanBeckles
Podcast: Play in new window | Download | Embed