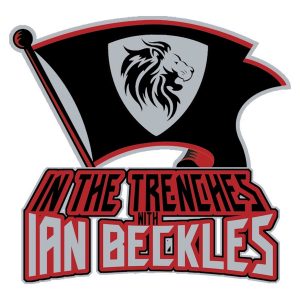 The Tampa Bay Buccaneers dropped their second straight game this past weekend as they lost in overtime to the Green Bay Packers and Ian Beckles breaks down the game on this week's episode of "In The Trenches."
From the play from the offensive and defensive lines to Jameis Winston turning the ball over, Ian breaks the game down from a players point of view.
During this episode, Ian explains how every offensive line coach has certain rules and one of the rules pertains to blocking a screen play. In addition to explaining that rule, Ian discusses the struggles of the Buccaneers in pass protection and the lack of touches for Mike Evans and Desean Jackson.
All of that and much more on this week's episode of "In The Trenches" and if you have a question for next week's podcast, send an email to Ian (IanBeckles@RadioInfluence.com).
Subscribe, Rate, and Review the podcast on Apple Podcasts, Stitcher, Google Play, and TuneIn Radio.
Follow Ian Beckles on Twitter: @IanBeckles
Podcast: Play in new window | Download | Embed