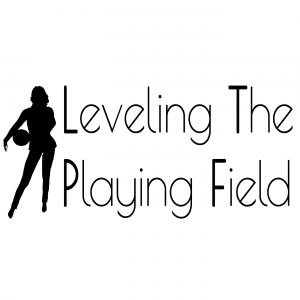 Keri Potts is the Sr. Director of Communications for ESPN. Keri has been named one of PR Week's 2016 40 under 40, Presidential Volunteer Service Awardee, and ESPN's Volunteer of the Year. She is the driving force behind ESPN hits such as the 30 for 30 films, College Gameday, and the SEC Network. A Scholastic All-American from Syracuse where she played volleyball, she graduated with both her undergrad and master's degrees in only 5 years. Keri is on the Atlanta Hawks' diversity council and she serves on the board of Pathways to Safety International. She is also a sexual assault survivor, certified crisis counselor, and advocate.
In Part 1 of this interview, Bobbi-Sue and Keri discuss Keri's career and life generally. In Part 2 next week, Keri shares the story about her assault and the work she does now to help others who fall victim to sexualized violence.
You can follow the podcast on Twitter, Facebook, and Instagram at @LTPFPod or check out the website at LTPFPod.com. Bobbi-Sue can be found on Twitter at @BobbiSue. Please send us your comments and thoughts. You can also email us at LTPFPod@gmail.com.
Don't forget to subscribe to the show on Apple Podcasts, Stitcher, TuneIn Radio, and Google Play!
Podcast: Play in new window | Download | Embed