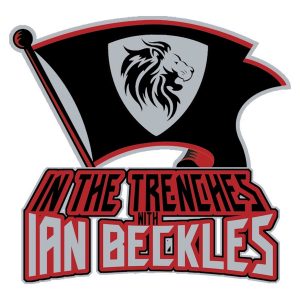 The Tampa Bay Buccaneers scored a 12-8 victory over the Jacksonville Jaguars in week two of the preseason and Ian Beckles recaps the game from a players point of view. Yes, Ian is one of those people that watches a preseason game multiple times to see what a team did good and not so good on.
A point that Ian wants to make clear about preseason football is that you can not evaluate a football team in preseason when the starters only play a half of football. However, Ian does point out some things he saw in the game. From Jameis Winston being a gunslinger and what the term "gunslinger" means to Ian, and how the offensive line looked, in particular Ali Marpet.
Also on this week's episode of In The Trenches, Ian touches on last week's episode of Hard Knocks. Some of the points Ian hit on about the show were the segment with Brent and Miko Grimes, the current kicking situation, Gerald McCoy's love of batman, and how Jason Licht handled the Roberto Aguayo situation. Plus, Ian talks about being part of this past weekend's Women in Red event at Raymond James Stadium and his upcoming Football 101 event.
Subscribe, Rate, and Review the podcast on Apple Podcasts, Stitcher, Google Play, and TuneIn Radio.
Follow Ian Beckles on Twitter: @IanBeckles
Submit your question to next week's podcast by emailing Ian (IanBeckles@RadioInfluence.com) your written question or submit your question in audio form.
Podcast: Play in new window | Download | Embed