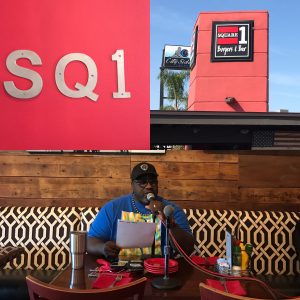 NFL Free Agency kicks off this week so who better to join Ian at Square 1 Burgers in Tampa than Pewter Report's Mark Cook.
When it comes to all things Tampa Bay Buccaneers, Mark and the guys at Pewter Report know what's going on like few do.
The guys talk about wide receiver DeSean Jackson joining the team, who else they feel would be a good fit from the free agency market, and some great conversation about current Bucs QB Jameis Winston. There's also a bunch of old school Buccaneers talk from the days of Mike Alstott, Warren Sapp, Jon Gruden, and further back.
They also talk about athletes in general and why the guy who is so jacked up just might not be the best athlete of the bunch, youth sports and whether or not kids should play football, leadership qualities in players, Colin Kaepernick, and so much more.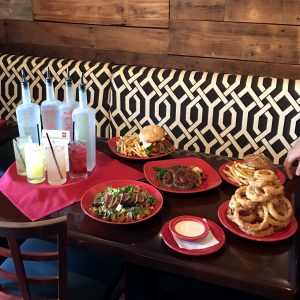 This week's show was recorded at the Square 1 Burgers in Tampa located at 3701 Henderson Blvd. Visit their website to find the closest Square 1 Burgers location to you and to check out their incredible menu!
Follow Ian Beckles on Twitter and on Facebook.
For more information as to what Ian is up to, check out DignitaryRadio.com.
Subscribe to the show on iTunes and Stitcher and don't forget to rate and review the show!
Podcast: Play in new window | Download | Embed