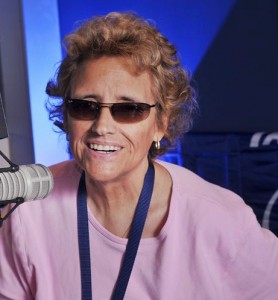 It's officially college basketball season, folks. March Madness is here!!!!!
Gary Parrish of CBS Sports joins The Babe this week talk all things hoops. Everything from FGCU to UCLA and every school in between….they hit on it all!
Thanks for listening and don't forget to rate and review the show on iTunes and Stitcher!!!
Follow The Fabulous Sports Babe on Twitter: @realsportsbabe
Subscribe to the Podcast on iTunes and Stitcher
Podcast: Play in new window | Download | Embed