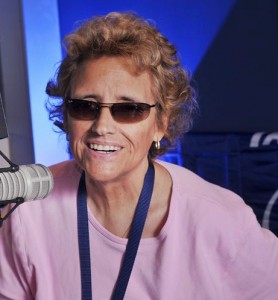 It's mid-February which means pitchers and catchers are reporting for Spring Training. Can't you smell the fresh cut grass…..the hot dogs…..the Cracker Jacks…..the smell of Icy Hot on the 15 year vets?
Former manager Kevin Kennedy, host of "Inside The Dugout" with Rich Herrera on Radio Influence, joins The Babe this week to talk all things baseball. They hit on everything from the incredible ending to last year's World Series, the impact that both Terry Francona and Joe Maddon have had on their respective teams, the future of baseball in Montreal, lofty expectations for the Dodgers, and so much more!
Thanks for listening and don't forget to rate and review the show on iTunes and Stitcher!!!
Follow The Fabulous Sports Babe on Twitter: @realsportsbabe
Subscribe to the Podcast on iTunes and Stitcher
Podcast: Play in new window | Download | Embed