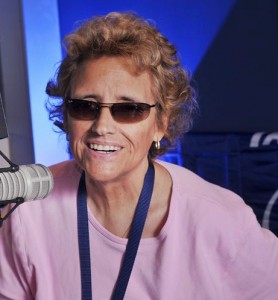 It's Super Bowl Week!!!!!!!! That can only mean one thing for The Babe. It means a visit from her long time friend Lesley Visser of CBS Sports. Lesley has been to 35 Super Bowls, working as a sideline reporter for most of them, and is a woman who is torn. Why is she torn? She's a die hard Patriots fan but Falcons' QB Matt Ryan graduated from her alma mater of Boston College. What does she think is going to happen? You'll have to listen to find out!
Babe is also stoked because Super Bowl Week means it's time for the annual Puppy Bowl! The "rufferee" (see what we did there?) is Dan Schachner and he gives us a preview of what to expect from this year's participants!
Thanks for listening and don't forget to rate and review the show on iTunes and Stitcher!
Follow The Fabulous Sports Babe on Twitter: @realsportsbabe
Subscribe to the Podcast on iTunes and Stitcher
Podcast: Play in new window | Download | Embed