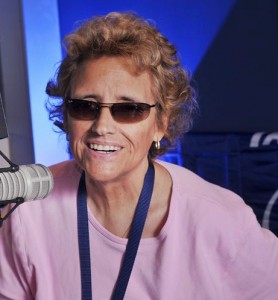 It's 2017 and The Babe is all about the pigskin!!!!
This week, she catches up with familiar voice Russell Baxter, writer and editor of NFLSpinZone.com. They talk everything from the knee injuries to Derek Carr and Marcus Mariota, the San Francisco 49ers debacle, Jon Gruden possibly going to the Rams, the upcoming playoffs, and so much more!!!!
Thanks for listening and don't forget to rate and review the show on iTunes and Stitcher!
Follow The Fabulous Sports Babe on Twitter: @realsportsbabe
Follow Russell Baxter on Twitter: @BaxFootballGuru
Subscribe to the Podcast on iTunes and Stitcher
Podcast: Play in new window | Download | Embed