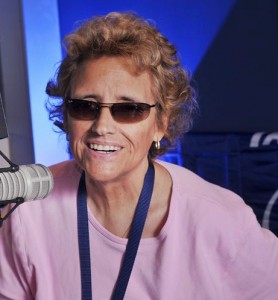 With the Major League Baseball Playoffs starting this week, The Babe is feeling the fever!
To talk all things playoffs, she is joined by old friend Rich Herrera. Besides hosting "Inside The Dugout" and the "Southern California Baseball Report" podcasts with former big league manager Kevin Kennedy, Rich is also a host on the MLB Radio on Sirius XM. No one has their finger on the pulse on what's going on around the world of baseball like Rich.
Thanks for listening and don't forget to rate and review the show on iTunes and Stitcher!
Follow The Fabulous Sports Babe on Twitter: @realsportsbabe
Subscribe to the Podcast on iTunes and Stitcher
The Fabulous Sports Babe on Radio Influence is brought to you Four Seasons Sun Rooms. To receive a brouchure, call 1-800-942-8877.
Podcast: Play in new window | Download | Embed