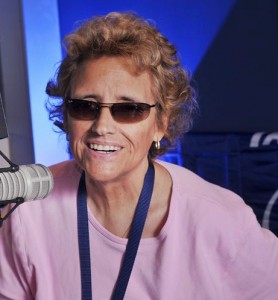 UFC 196 took place this past weekend and the fight card featured upsets in the main event and co-main event of the fight card. In the main event, Nate Diaz submitted current UFC featherweight champion Conor McGregor in a welterweight bout and Miesha Tate won the UFC women's bantamweight title in the co-main event with a submission victory over Holly Holm.
With what happened last weekend, The Fabulous Sports Babe talks to Jason Floyd of TheMMAReport.com. He recaps what happened this past Saturday night in Las Vegas and talks about what is next for McGregor, Diaz, Tate and Holm.
Follow The Fabulous Sports Babe on Twitter: @realsportsbabe
Subscribe to the Podcast on iTunes and Stitcher.
Podcast: Play in new window | Download | Embed