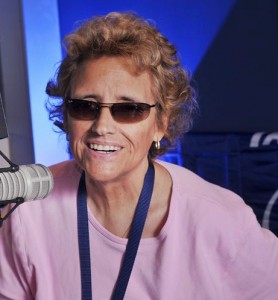 The Fabulous Sports Babe's SUPER BOWL SUPER WEEK comes to a close in the only way a Super Bowl week could…..by talking to Vegas!!!!
Steve Fezzik of Pregame.com tells The Babe that the money is overwhelmingly falling on one side of the game, which makes him very nervous. They also talk about some of the prop bets that are available for Super Bowl 50.
If you aren't familiar with Steve Fezzik, he is widely considered the best NFL sports betting tournament player in the world and won the Las Vegas Hilton SuperContest, which is considered the World Series of Sports Betting, back to back seasons.
Follow The Fabulous Sports Babe on Twitter: @realsportsbabe
Follow Steve Fezzik on Twitter: @FezzikSports
Subscribe to the Podcast on iTunes and Stitcher
Podcast: Play in new window | Download | Embed