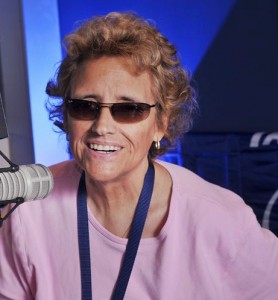 The Fabulous Sports Babe's SUPER BOWL SUPER WEEK continues with a guy who has seen just about everything there has been to see with the Carolina Panthers franchise.
Pat Yasinskas of WalterFootball.com started covering the Carolina Panthers in Charlotte in 1999 and he seen every up and down that the franchise has experience. From going 1-15 in 2001 to the Super Bowl 38 team led by Jake Delhomme to the drafting of Cam Newton, Pat has lived it with the franchise.
He and The Babe talk about how the team that was established in 1993 has grown and transformed into the team that went 15-1 in 2015 and is facing Peyton Manning and the Denver Broncos in Super Bowl 50.
Follow The Fabulous Sports Babe on Twitter: @realsportsbabe
Follow Pat Yasinskas on Twitter: @PatYaz33
Subscribe to the Podcast on iTunes and Stitcher
Podcast: Play in new window | Download | Embed