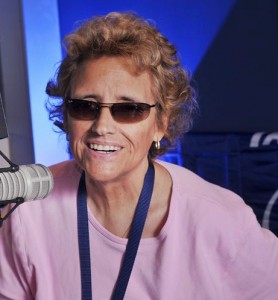 Monday marks the beginning of The Fabulous Sports Babe's SUPER BOWL SUPER WEEK!!!!!!
The Babe kicks it off in grand fashion with a veteran of Super Bowl broadcasts, CBS Sports' Lesley Visser. She has been to and broadcast from more Super Bowls than just about anyone. She chats with The Babe about what exactly goes into putting the entire television broadcast together and how much time it takes to get things just right.
They also talk about how popular the commercials are, how much they cost, and more importantly, their take on what's going to happen during the game!
Follow The Fabulous Sports Babe on Twitter: @realsportsbabe
Subscribe to the Podcast on iTunes and Stitcher
Podcast: Play in new window | Download | Embed