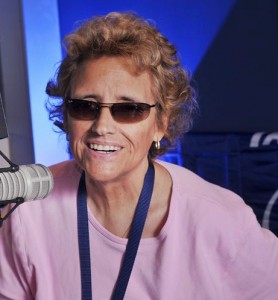 Michelle Kaufman grew up in Miami and graduated from UM in 1987. She has worked at the St. Petersburg Times and the Detroit Free Press and has been with the Miami Herald since 1996. She has covered 13 Olympics and 6 World Cups. Her and The Babe have been friends for a very long time and share a ton of stories in this week's show!
Follow The Fabulous Sports Babe on Twitter: @realsportsbabe
Subscribe to the Podcast on iTunes and Stitcher.
Follow Michelle Kaufman on Twitter at @kaufsports and at Miami Herald.com!
Podcast: Play in new window | Download | Embed