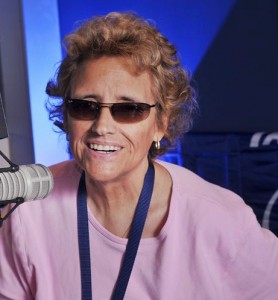 Alex Marvez of Sirius XM NFL Radio and Fox Sports joins The Babe this week to hit on all things NFL. They cover everything from the possibility of a football league similar to the USFL possibly forming and playing in the Spring, the Carolina Panthers, the quarterback controversy in Denver, Tony Romo and the Dallas Cowboys, the Pro Football Hall Of Fame, and pro wrestling???? Alex speaks on all now!!!!
Follow The Fabulous Sports Babe on Twitter: @realsportsbabe
Subscribe to the Podcast on iTunes and Stitcher.
Follow Alex Marvez on Twitter at @alexmarvez and at FoxSports.com!
Podcast: Play in new window | Download | Embed