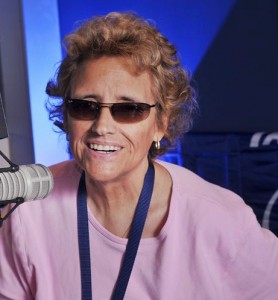 When Babe wants to talk college football and NFL prospects, she goes to the NUC Sports' Rick Serritella. He was the founder of the NFL Draft Bible and has his eyes and ears on everything pigskin related. These two chatted about LSU's Leonard Fournette, FSU's Dalvin Cook, and five quarterbacks that he expects to be drafted in the first 50 picks of the 2016 NFL Draft. Rick also talks about Ohio State and the possibilities of a mass exodus, both players and coaches, after this season as well as potential head coaching openings.
Follow The Fabulous Sports Babe on Twitter: @realsportsbabe
Subscribe to the Podcast on iTunes and Stitcher.
Follow Rick Serritella on Twitter @RickSerritella and click here to check out NUC Sports Magazine.
Podcast: Play in new window | Download | Embed