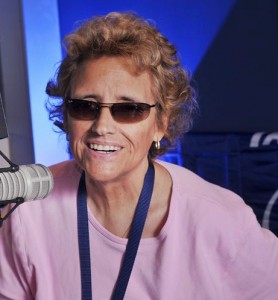 Lesley Visser of CBS Sports has done everything humanly possible in the sports world. She is the first and only woman in the Pro Football Hall of Fame. The first woman assigned to Monday Night Football. The first women's sportscaster to carry the Olympic Torch and the only sportscaster, male or female, to have worked the network broadcast of the Final Four, the Super Bowl, the World Series, the NBA Finals, the Triple Crown, the Olympics, the US Open, and the World Figure Skating Championship. She has truly lived every sports fan's dream. This week is truly something special as two pioneering women in the sports broadcasting world and two great friends come together for a great hour of conversation.
Follow The Fabulous Sports Babe on Twitter: @realsportsbabe
Subscribe to the Podcast on iTunes and Stitcher.
Podcast: Play in new window | Download | Embed