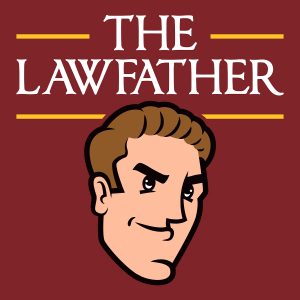 Known as the Lawfather, William Franchi is a personal injury lawyer, who has years of experience helping clients fight for the financial rewards they are owed after suffering personal injuries. Franchi Injury Law has collectively obtained millions of dollars in settlements for these clients.
William is an experienced civil and criminal trial attorney. He has recovered millions of dollars for those injured by someone else's carelessness. William has tried car crash cases, injury cases, contract cases, and criminal cases.  In one car crash case, William successively argued for the addition of punitive damages, which led to a settlement of more than a million dollars.
His prior experience includes nearly six years of Tampa Bay area law enforcement experience, with a strong focus on drug crimes.  For those that have been charged with a drug-related charge, William's experience "on the other side" reaps many benefits.  William has successively defended multiple criminal defendants for various charges.
He has negotiated contracts worldwide.  In addition, William has successively negotiated signing bonus contracts for those drafted in the Major League Baseball and National Football League Drafts.  He also has experience in drafting contracts for various businesses, including the entertainment industry and the real estate industry.  When the contract relationship goes bad, William is prepared to help you.  He has successfully tried/settled several contract disputes.
Subscribe, Rate and Review to The Lawfather Podcasts on Apple Podcasts, Stitcher, Google Play, iHeartRadio, or Spotify and all of the archives here at Radio Influence.