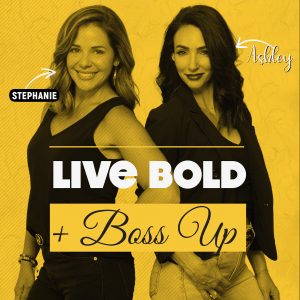 Live Bold & Boss Up with Steph and Ash is a podcast that strives to educate and elevate while having fun doing it! It doesn't matter if you are a business professional on the way up in your career, a recent college grad, or content where you are but just feel like you can do better or do more, our vision and mission are to bring valuable information to you in a fun way.
Stephanie and Ashley are partners at NextPath Career Partners, both mommies of 2 gorgeous babies and Alumni NFL Cheerleaders with the Tampa Bay Buccaneers. We are here to not only share our experiences, challenges, and successes but also have meaningful conversations with decision-makers in the workplace such as CEOs, entrepreneurs, professional athletes, and more! Get ready to boss up!
Subscribe, Rate and Review to Live Bold & Boss Up on Apple Podcasts, iHeartRadio, Spotify, Stitcher, Google Podcasts, or TuneIn Radio and all of the archives here at Radio Influence.