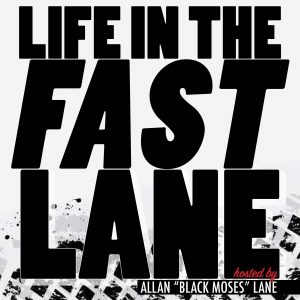 "Life In The Fast Lane" is the preeminent podcast for all things motorcycles. Whether you're into sport bikes, the big hogs, or just getting out on the weekends to go cruising, this will be the podcast for you. Allan, aka "Black Moses," will talk to some of the leaders and biggest personalities in the motorcycle industry and will give you all the latest news and some great tips to make your riding experience the best it can be.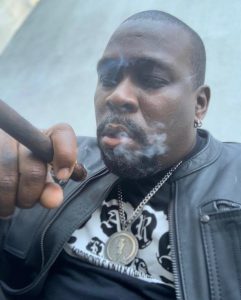 Allan Lane has been riding motorcycles for over 20 years. He founded Hard Knocks Motorcycle Entertainment in 2007, consulting for motorcycle manufacturers, apparel, and aftermarket companies. In 2010, Lane launched SportBikes Inc. Magazine, a digital publication that focuses on the motorcycle lifestyle, bike reviews, races, and event coverage. As those companies grew, Lane expanded his brand to include event hosting and commentating within the moto industry, combining his talents as a form of "motoedutainment." Allan Lane works strategically with a selection of personal sponsors and partners as a brand ambassador, spreading goodwill and promoting the benefits of a healthy motorcycle lifestyle. Lane also lends his talents as an actor and technical rider in television and film productions.
"Life In The Fast Lane will allow me to connect with motorcycle enthusiasts from all over the world. The guests will range from pro racers and industry insiders to brand ambassadors and the rider that lives up the block from you," said Lane. "Sharing my love of motorcycles with other enthusiasts through conversation will strengthen and deepen our appreciation for the global bike community. Radio Influence is providing me the platform and the opportunity to explore these two passions of mine: motorcycles and running my mouth."
Listen to Life In The Fast Lane on Radio Influence and subscribe to the show on Apple Podcasts, Stitcher, TuneIn Radio, and Google Play.
Follow "Black Moses" Allan Lane on Social Media:
Twitter: @MrAllanLane / @LITFLOfficial
Facebook: @MrBlackMosesOfficial / @LifeInTheFastLanePodcast
Instagram: @MrBlackMoses / @LifeInTheFastLaneOfficial