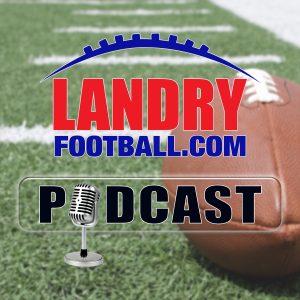 It's NFL Draft Weekend and veteran scout/coach Chris Landry takes you inside what's really happening in the Draft Rooms around the league.
Spoiler alert — It's nothing like the movie.
Get ready for the Draft from an almost 40-year veteran NFL scout who NFL teams turn to as a consultant.
Thanks for listening to this episode of The Landry Football Podcast and show your support for the podcast by leaving a rating and review on Apple Podcast.
Follow Chris Landry on Twitter and make sure to visit LandryFootball.com!
Subscribe to the Landry Football Podcast on Apple Podcasts, Stitcher, TuneIn Radio, Google Play, the iHeartRadio app, and now on Spotify!
Podcast: Play in new window | Download | Embed