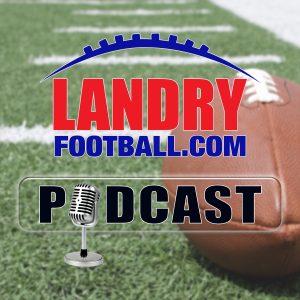 Chris explains that Draft Meetings are the real key to setting up the Draft Board correctly and that all disagreements are thoroughly figured out by watching a film together and getting the players slotted correctly. Arguing on draft Day about who to take should never happen if you are doing it correctly. The only issue on draft day is whether you can get the guys you want.
Thanks for listening to this episode of The Landry Football Podcast and show your support for the podcast by leaving a rating and review on Apple Podcast.
Follow Chris Landry on Twitter and make sure to visit LandryFootball.com!
Subscribe to the Landry Football Podcast on Apple Podcasts, Stitcher, TuneIn Radio, Google Play, the iHeartRadio app, and now on Spotify!
Podcast: Play in new window | Download | Embed