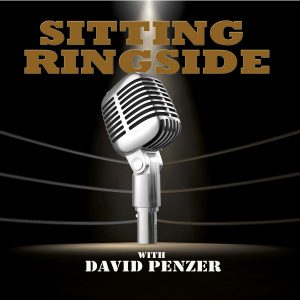 Today on Sitting Ringside, David Penzer sits down with wrestling historian John Arezzi to take a look back at Wrestlemania 1.
This episode of Sitting Ringside is presented by DraftKings. Download the DraftKings app NOW and use promo code RINGSIDE to enter the free WrestleMania prediction challenge with FIFTY THOUSAND DOLLARS up for grabs throughout the weekend. So, use promo code RINGSIDE NOW and enter two FREE TWENTY-FIVE THOUSAND DOLLAR contests each night of WrestleMania.… only at DraftKings, an official gaming partner of WWE! Terms, Conditions and Eligibility restrictions apply. See DraftKings.com for details.
Make sure to follow David Penzer and "Sitting Ringside" on Twitter and check out the Sitting Ringside store at ProWrestlingTees.com!
You can find the show on Apple Podcasts, Stitcher, TuneIn Radio, Google Podcasts, the iHeartRadio app, and now on Spotify!
Podcast: Play in new window | Download | Embed