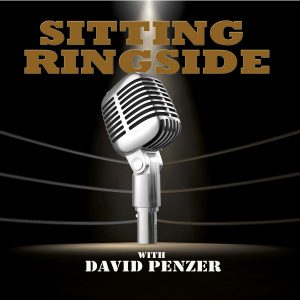 Today on Sitting Ringside, David Penzer is joined once again by old friend and boss, Tony Schiavone of All Elite Wrestling. The two catch up on everything that's been going on as old friends do, his podcast with Conrad Thompson, discuss the AEW/Impact Wrestling relationship, the surprise arrival of Sting to AEW, Chris Jericho's leadership in the locker room, this weekend's AEW Revolution coming up this weekend (Sunday, March 7th), and so much more!
This episode of Sitting Ringside is presented by HelloFresh. With HelloFresh, you get fresh, pre-measured ingredients and mouthwatering seasonal recipes delivered right to your door. HelloFresh lets you skip those trips to the grocery store, and makes home cooking easy, fun, AND affordable – and that's why it's America's #1 meal kit! Make sure to visit HelloFresh.com/ringside12 and use promo code ringside12 for 12 free meals, including free shipping!
Make sure to follow David Penzer and "Sitting Ringside" on Twitter and check out the Sitting Ringside store at ProWrestlingTees.com!
You can find the show on Apple Podcasts, Stitcher, TuneIn Radio, Google Podcasts, the iHeartRadio app, and now on Spotify!
Podcast: Play in new window | Download | Embed