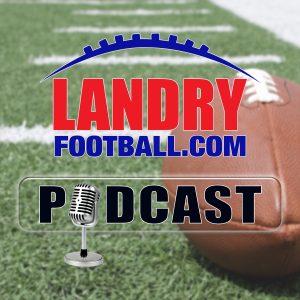 There is lots of excitement from fans and media when the NFL Free Agency Period begins. Sure, it's lots of news, excitement, and a renewed belief in your team but understanding the process and how people can get false impressions on who's successful and who's not often goes overlooked. Not anymore.
Veteran scout/coach Chris Landry explains everything from what the Tags mean, how contracts work, how different Free Agent designations work, and their meaning.
Get ready for a clinic and to be better prepared for the Free Agent Period than ever before.
Follow Chris Landry on Twitter and make sure to visit LandryFootball.com!
Subscribe to the Landry Football Podcast on Apple Podcasts, Stitcher, TuneIn Radio, Google Play, the iHeartRadio app, and now on Spotify!
Podcast: Play in new window | Download | Embed