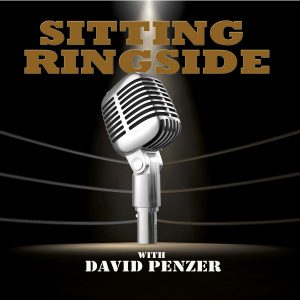 Most of you know him from his time in the WWE as Zack Ryder, but today on Sitting Ringside, David Penzer brings you a glimpse inside the man, Matt Cardona. His career has truly been an emotional roller coaster and is one of perseverance. The guys discuss his start and the beginning of his relationship with Brian Myers (fka Curt Hawkins), the birth of The Egdeheads, why he feels his time in the WWE was constantly a stop-and-go thing, working with the likes of Edge, Kane, John Cena, Eve Torres, Cody Rhodes, and more, the three things that no matter what he had control of, the creation of "Z! True Long Island Story," how it got him over with fans and why it ended, joining Impact Wrestling and why now was a perfect time, and so much more.
Matt is one of the most genuine, straight up guys in this crazy wrestling industry and after hearing this conversation, you'll have no choice but to root for his success.
Make sure to check out Matt's podcast, "The Major Wrestling Figure Podcast," hosted alongside Brian Myers.
This episode of Sitting Ringside is presented by HelloFresh. With HelloFresh, you get fresh, pre-measured ingredients and mouthwatering seasonal recipes delivered right to your door. HelloFresh lets you skip those trips to the grocery store, and makes home cooking easy, fun, AND affordable – and that's why it's America's #1 meal kit! Make sure to visit HelloFresh.com/ringside10 and use promo code ringside10 for 10 free meals, including free shipping!
Make sure to follow David Penzer and "Sitting Ringside" on Twitter and check out the Sitting Ringside store at ProWrestlingTees.com!
You can find the show on Apple Podcasts, Stitcher, TuneIn Radio, Google Podcasts, the iHeartRadio app, and now on Spotify!
Podcast: Play in new window | Download | Embed