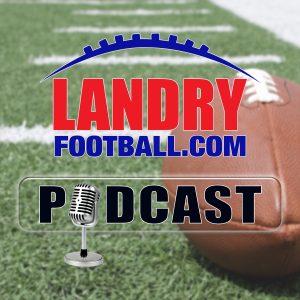 The Conference Championships are Sunday and veteran scout/coach Chris Landry opens up his Film Room Notes, shares with you the keys to each game, and tells you what to look for.
Before he gets to that though, he takes you through how the calendar dictates his schedule with so much going on with games dwindling, coaching searches progressing, college recruiting, NFL Free Agency, and Draft preparation.
Join Chris each and every week as he breaks down all levels and all aspects of the game.
Follow Chris Landry on Twitter and make sure to visit LandryFootball.com!
Subscribe to the Landry Football Podcast on Apple Podcasts, Stitcher, TuneIn Radio, Google Play, the iHeartRadio app, and now on Spotify!
Podcast: Play in new window | Download | Embed