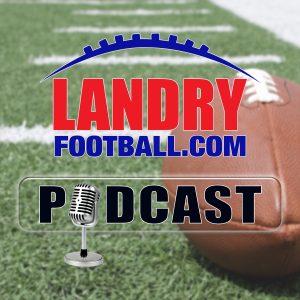 Veteran coach/scout Chris Landry, who has known and worked with Nick Saban from way back, explains the key to his success and why he's been able to sustain it while others have fallen short. It's a historical run that hasn't been reached before.
Also, he gives the latest off the top as Urban Meyer appears headed to Jacksonville. Chris explains why he's surprised and why he's not as optimistic as others on the fit.
All this plus a look at the NFL playoffs and the latest in other coaching searches.
Follow Chris Landry on Twitter and make sure to visit LandryFootball.com!
Subscribe to the Landry Football Podcast on Apple Podcasts, Stitcher, TuneIn Radio, Google Play, the iHeartRadio app, and now on Spotify!
Podcast: Play in new window | Download | Embed