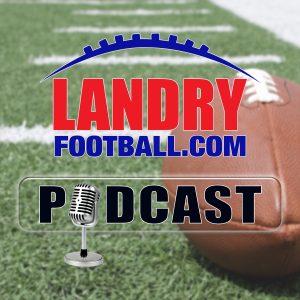 A veteran of coaching searches, Chris Landry talks you through why we have so many coaching rumors and what to believe and what to ignore and putting into proper perspective coaching interviews.
Also, he also answers your questions on a variety of topics as well as give you the coaching keys to Super Wildcard weekend in the NFL and the National Championship Game on Monday.
All this and more each and every week with veteran NFL Scout Chris Landry.
Follow Chris Landry on Twitter and make sure to visit LandryFootball.com!
Subscribe to the Landry Football Podcast on Apple Podcasts, Stitcher, TuneIn Radio, Google Play, the iHeartRadio app, and now on Spotify!
Podcast: Play in new window | Download | Embed