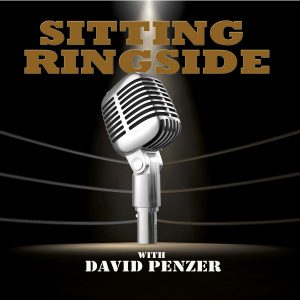 This week on Sitting Ringside, David Penzer kicks off the New Year by chatting with former WCW/WWE wrestler/producer and one of his oldest friends, Fit Finlay.
Fit talks about being a third-generation wrestler and his start in the business, working in Europe, his move to the United States and his time in WCW, moving on to the WWE, and the guys share some great road stories as well!
This episode of Sitting Ringside is presented by Manscaped, the best in men's below the waist grooming offering precision-engineered tools for your family jewels and is here to help you have clean balls in the New Year! Get 20% Off and Free Shipping with the code RINGSIDE at Manscaped.com. That's 20% off with free shipping at Manscaped.com, and use code RINGSIDE. New Year, New Balls!
Make sure to follow David Penzer and "Sitting Ringside" on Twitter and check out the Sitting Ringside store at ProWrestlingTees.com!
You can find the show on Apple Podcasts, Stitcher, TuneIn Radio, Google Podcasts, the iHeartRadio app, and now on Spotify!
Podcast: Play in new window | Download | Embed