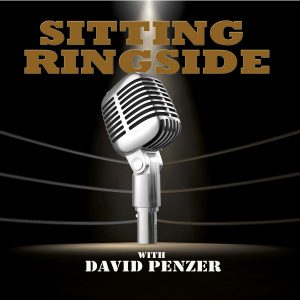 This week on Sitting Ringside, David Penzer is thrilled to be joined by the AEW World Tag Team Champions, The Young Bucks.
Matt and Nick discuss the grind they've endured to find success in the pro wrestling industry, some of the people who are overly critical of their style, the formation of AEW and the ongoing working relationship with Impact Wrestling, their new book titled "Young Bucks: Killing the Business from Backyards to the Big Leagues," and so much more.
This episode of Sitting Ringside is presented by HelloFresh. With HelloFresh, you get fresh, pre-measured ingredients and mouthwatering seasonal recipes delivered right to your door. HelloFresh lets you skip those trips to the grocery store, and makes home cooking easy, fun, AND affordable – and that's why it's America's #1 meal kit! Make sure to visit HelloFresh.com/ringside10 and use promo code ringside10 for 10 free meals, including free shipping!
Make sure to follow David Penzer and "Sitting Ringside" on Twitter and check out the Sitting Ringside store at ProWrestlingTees.com!
You can find the show on Apple Podcasts, Stitcher, TuneIn Radio, Google Podcasts, the iHeartRadio app, and now on Spotify!
Podcast: Play in new window | Download | Embed