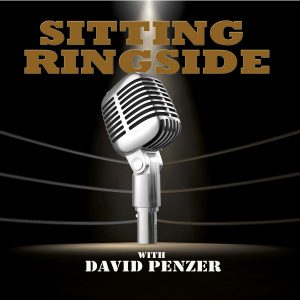 This week on Sitting Ringside, David Penzer welcomes back "The Disco Inferno" Glenn Gilbertti to the show for a little Q & A. The guys answer your questions about what company handled the COVID pandemic the best, the Vader/Paul Orndorff fight, Kevin Sullivan and Chris Benoit, the Steiner Brothers, the Road Warriors, Ric Flair, some funny road stories, and everything you'd expect from Disco.
Make sure to follow David Penzer and "Sitting Ringside" on Twitter and check out the Sitting Ringside store at ProWrestlingTees.com!
You can find the show on Apple Podcasts, Stitcher, TuneIn Radio, Google Podcasts, the iHeartRadio app, and now on Spotify!
Podcast: Play in new window | Download | Embed