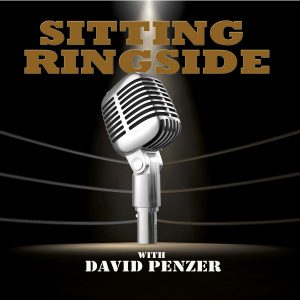 Ever since the Dark Side Of The Ring episode on The Fabulous Moolah two years ago, David Penzer has wanted to bring on a guest to talk about her unique career. Numerous men and women have turned down the request but the leader of The Fight For Moolah Project obliged. Nigel Sherrod, who appeared on The Dark Side Of The Ring, sits down with Penzer to about the good and the bad that is The Fabulous Moolah.
The guys get into specifics in regards to the charges made in The Dark Side Of The Ring episode and talk about the unique job of booking women wrestlers on the territory circuit in the 70s and early 80s.
Also, they talk to Nigel about his own unique career, which includes working at Deep South Wrestling with Jody Hamilton and Bill DeMott, currently working with "Good Brother" Doc Gallows in his various escapades and projects, working as an announcer for the Harlem Globetrotters and the similarities and differences between the Globetrotters and pro wrestling, and so much more!
Thanks for listening!!!!
Make sure to follow David Penzer and "Sitting Ringside" on Twitter and check out the Sitting Ringside store at ProWrestlingTees.com!
You can find the show on Apple Podcasts, Stitcher, TuneIn Radio, Google Podcasts, the iHeartRadio app, and now on Spotify!
Podcast: Play in new window | Download | Embed