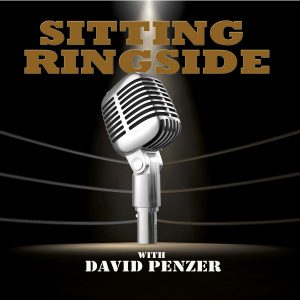 This week on Sitting Ringside, David Penzer is joined by former WCW and WWE superstar "The Big Cat" Curtis Hughes (aka "Mr. Hughes").
He shares stories about how he got his start in the ring, some great stories about his time on the road, working with The Undertaker, why his success was limited and why politics played a big role, some of the household names in the ring today that he trained, and so much more.
Thanks for listening!!!!
Make sure to follow David Penzer and "Sitting Ringside" on Twitter and check out the Sitting Ringside store at ProWrestlingTees.com!
You can find the show on Apple Podcasts, Stitcher, TuneIn Radio, Google Podcasts, the iHeartRadio app, and now on Spotify!
Podcast: Play in new window | Download | Embed