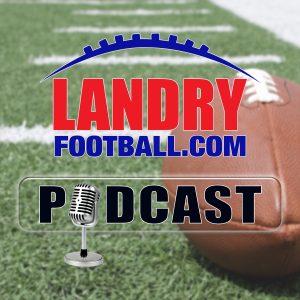 Veteran coach/scout Chris Landry takes a look at the challenges of achieving offensive and defensive balance in the game of football and how best to achieve it. He also breaks down what it takes for teams to finally "get over the hump". Get this and so much more from veteran coach/scout Chris Landry each and every week right here on the Landry Football Podcast.
This week's episode of the Landry Football Podcast is presented by HelloFresh. Get fresh, pre-measured ingredients and mouthwatering seasonal recipes delivered right to your door with HelloFresh, America's #1 meal kit, and make home cooking easy, fun, AND affordable! Go to HelloFresh.com/LandryFootball80 and use code LANDRYFOOTBALL80 to get a total of $80 off across 5 boxes, including free shipping on your first box!
Follow Chris Landry on Twitter and make sure to visit LandryFootball.com!
Subscribe to the Landry Football Podcast on Apple Podcasts, Stitcher, TuneIn Radio, Google Play, the iHeartRadio app, and now on Spotify!
Podcast: Play in new window | Download | Embed