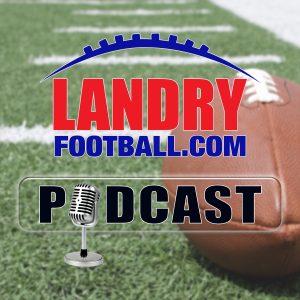 Veteran scout/coach Chris Landry discusses whether the NFL is headed towards a possible playoff bubble, addresses the proper way to decide on making a coaching change during the season, and answers all your questions during the show via the Twitch Chatroom.
Also, get an overview of this weekend's action as well along with an assessment of where Texas A&M stands under Jimbo Fisher.
All of this and more with Chris on the Landry Football Podcast!
Follow Chris Landry on Twitter and make sure to visit LandryFootball.com!
Subscribe to the Landry Football Podcast on Apple Podcasts, Stitcher, TuneIn Radio, Google Play, the iHeartRadio app, and now on Spotify!
Podcast: Play in new window | Download | Embed