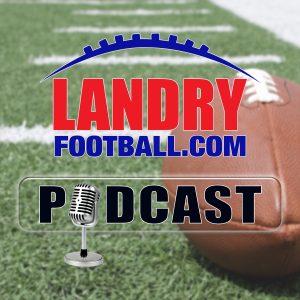 On today's podcast, Chris Landry takes you inside the story of Derrius Guice and the problems that existed during his football career and how it was unearthed during the NFL Security investigation process. While many in his local community were surprised, the NFL was not.
Chris also addresses the problems of finding enough quality College Football Playoff caliber teams this year, breaks down the NFC East, touches on the quantity of soft tissue injuries around the NFL in the early stages of camp as well as answers the question of what quarterback playing does the best job of post-snap reads. As usual, this week's episode is chalk full of inside football information and analysis.
Follow Chris Landry on Twitter and make sure to visit LandryFootball.com!
Subscribe to the Landry Football Podcast on Apple Podcasts, Stitcher, TuneIn Radio, Google Play, the iHeartRadio app, and now on Spotify!
Podcast: Play in new window | Download | Embed