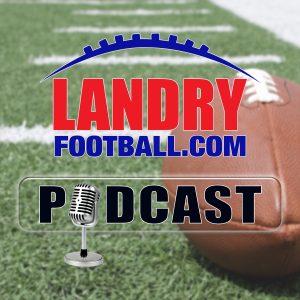 On today's Landry Football Podcast, veteran scout/coach Chris Landry gives the inside details of the ACC scheduling plan as well as what to expect from the SEC and Big 12. Also, he tells you how the NFL is handling things early on as rookies report and veterans are making their way into camp.
Then, he continues his "X's & O's" question and answer segment by explaining to you what a quarterback is looking at pre-snap and post-snap and how you can learn more about the finer details of the game by learning to do the same.
All this and so much more inside today's Landry Football Podcast at LandryFootball.com.
Follow Chris Landry on Twitter and make sure to visit LandryFootball.com!
Subscribe to the Landry Football Podcast on Apple Podcasts, Stitcher, TuneIn Radio, Google Play, the iHeartRadio app, and now on Spotify!
Podcast: Play in new window | Download | Embed