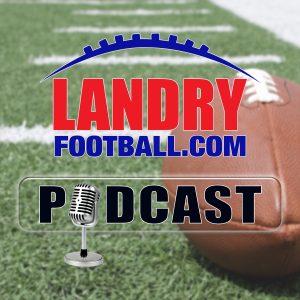 On today's episode of the Landry Football Podcast, veteran scout/coach Chris Landry is back after a two-week break and takes you inside some of the concerns that College & NFL Coaches have related to a COVID Football season.
Also, he addresses the off the field problems that exist with Washington and the Jets and gives you a layout of what procedures need to take place for any serious actions taken against and NFL owner, answers some questions about identifying coverages and how to better understand what to look for when watching a game on television, and looks at which College Programs have produced the most draft picks by position over the last 10 and 20 years.
All this and more inside today's edition of the Landry Football Podcast.
Follow Chris Landry on Twitter and make sure to visit LandryFootball.com!
Subscribe to the Landry Football Podcast on Apple Podcasts, Stitcher, TuneIn Radio, Google Play, the iHeartRadio app, and now on Spotify!
Podcast: Play in new window | Download | Embed